Wedding Sax Player Marbella - Leonardo La Peruta
Sax player for weddings in Marbella and Malaga province – There is no better way to celebrate your weding with your friends and family than to do it with the great saxophonist Leonardo La Peruta.

Create unforgettable moments on one of  the most important day of your lives for both you, the groom and the bride, and your guests.
Give your wedding an atmosphere of elegance and distinction,  whatever rhythm you decide, your wedding has to be unique and Leonardo La Peruta know how to do it.
 Whether you are only looking for quiet and enjoyable moments or whether you want the guests not to stop dancing.
More Than 20 Years Playing In The Best Places Around Marbella Area Like Olivia Valere, Ocean Club,  Beach House, La Sala, Among Others Support His Trajectory.
Leo Sax Is Graduated From Italian Conservatory (Naples) And Is Considered One Of The Top Saxophonist Worldwide Based In Marbella.
Leo Sax will guide and advise you throughout the process, thanks to his closeness and professional ethics, to make your  wedding celebration  unforgettable.
Changing, modifying or adapting the repertoire to you, with passes that can be at the disco time or  during lunch or dinner, accompanying your steps on the way to the altar or at the welcome cocktail.
Surprise your guests with a saxophonist at your wedding, from 350 Euros
wedding sax player marbella and málaga
special wedding SONGS SAX LIST
book now a sax player for your wedding
Leonardo La Peruta  Biography
Born in the early '70s in the province of Piacenza, who grew up in Caserta and study in the city of Avellino (Conservatorio), Siena, Bologna and Matera. Classical, jazz, and contemporary trained, he studied with Paolo Fresu, Gianluigi Trovesi, Pietro Tonolo, Steve Coleman, Ettore Fioravanti, Bruno Tomaso, Pietro Condorelli and Furio Di Castri with whom he learned the 4 saxophones, flute, clarinets, composition, arranging and improvisation.
Don't play the saxophone. Let him touch you.

Charlie Parker
Other Saxophone events in Marbella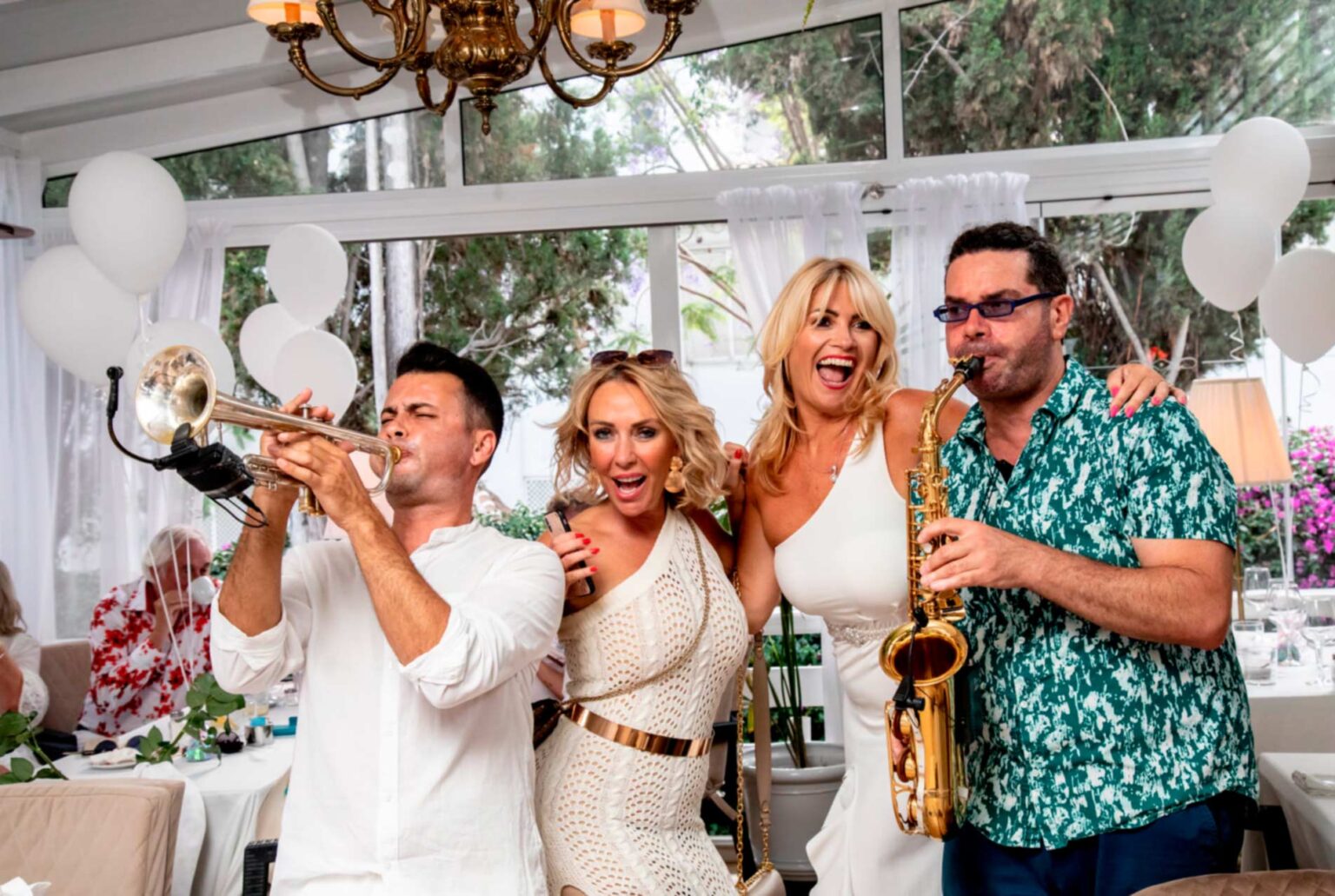 Saxophonists for private events Malaga - If you are going to have a private party for your friends and want to end the event in the best way, Saxophonist Leonardo La Peruta is the ideal musician...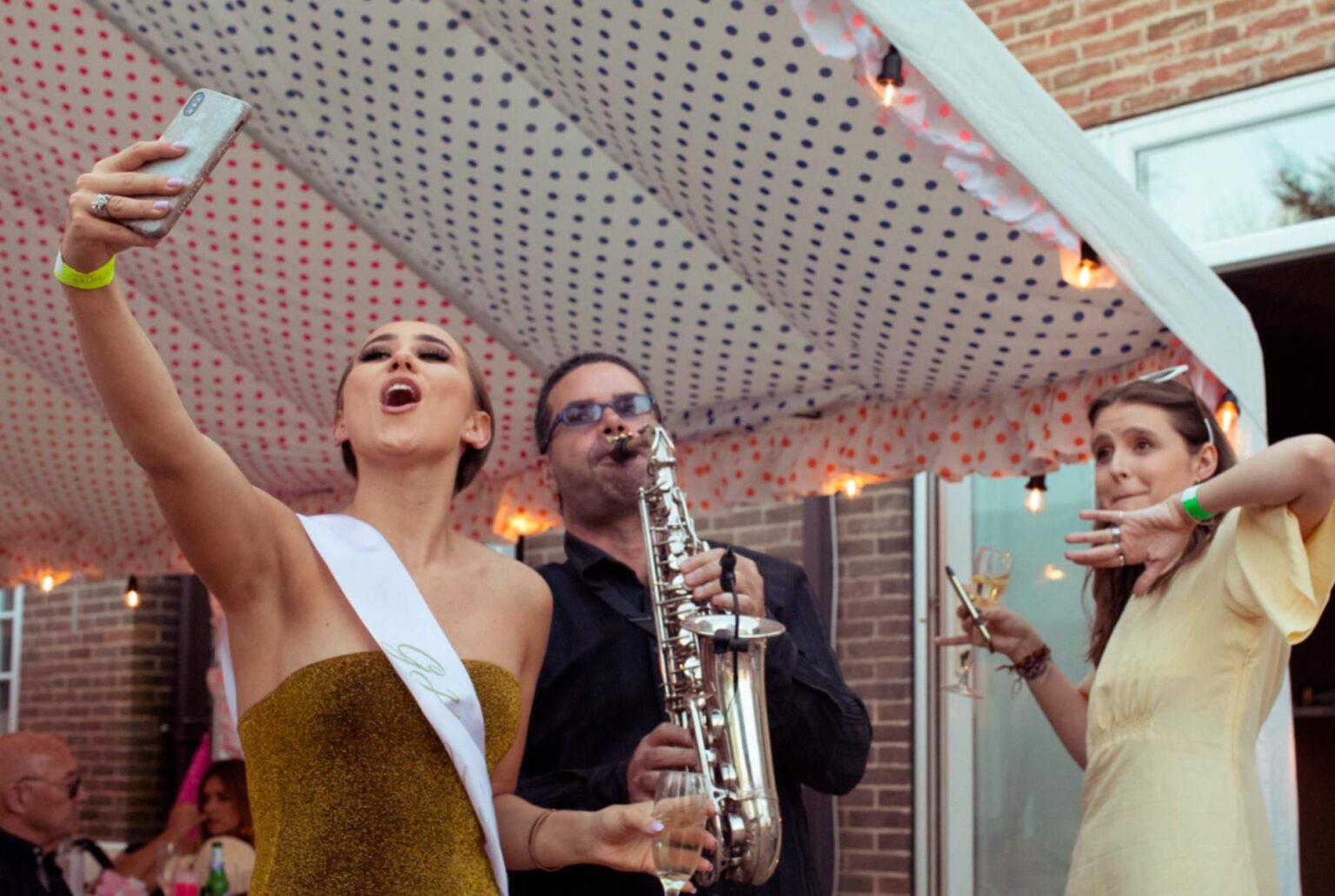 Sax Player For special celebrations In Marbella And Málaga – If You Want To Give An Original Touch To Your Birthday, Your Parents' Golden Wedding, A Bachelorette Party, A Dinner...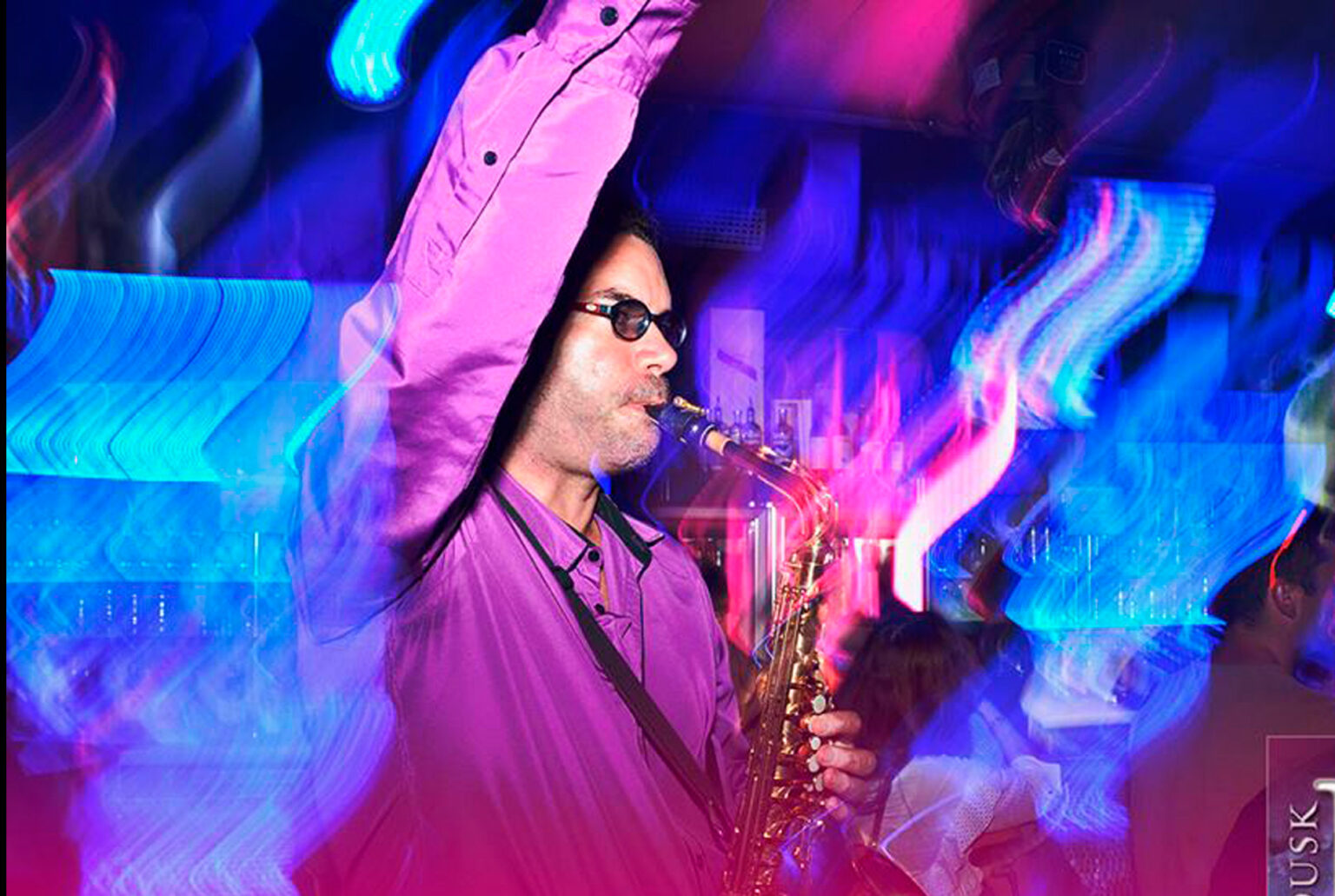 Restaurants & clubs
Leonardo La Peruta Saxophonist In Marbella, Málaga And Costa Del Sol – Club Houses, Restaurants, Beach Bars, Night Clubs, Chiringuitos offer to your client Jazz, Blues, House, Soul, Pop...