Saxophonist for celebrations in Marbella - Leonardo La Peruta
Saxophonist for celebrations Marbella and Malaga – Do you want to give an original touch to your birthday?
Is it your parents' golden wedding and you want to surprise them?
do you have to do your friend's bachelorette party and you want to do it with class?
Is it the first communion or baptism of your little baby and you want to finish it in the best way?
Do you want that all your friends remember that dinner at your house?
Do you want to propose to the woman of your life?
or you simply want to celebrate life in the most harmonious way.
The saxophonist Leonardo la Peruta is the musician that you were looking for in any special celebration you have in mind. closes your eyes and let yourself be carried away by the vibrations, the notes, the emotions that only the sax gives us.
dance and feel with songs from Frank Siantra or Kenny G to songs by The Police or Queen.
His melodies will take you and your guests to another level.
Leonardo La Peruta has more than 20 years of experience in Malaga. In those years he continued to develop his career with the sax, playing at countless events, both private and public.
The prices of a saxophonist in Malaga Leonardo la Peruta for any Celebration start at 250 euros.
Saxophonist for celebrations Marbella and málaga
celebrations SONGS SAX LIST
book now a sax player for your celebrations
Leonardo La Peruta  Biography
Born in the early '70s in the province of Piacenza, who grew up in Caserta and study in the city of Avellino (Conservatorio), Siena, Bologna and Matera. Classical, jazz, and contemporary trained, he studied with Paolo Fresu, Gianluigi Trovesi, Pietro Tonolo, Steve Coleman, Ettore Fioravanti, Bruno Tomaso, Pietro Condorelli and Furio Di Castri with whom he learned the 4 saxophones, flute, clarinets, composition, arranging and improvisation.
And then comes one of those sax solos that give you goosebumps, if you're into sax solos.

sax. And Bruce Springsteen… Wow, I wish my life was like a Bruce Springsteen song.

"High Fidelity" (1995), Nick Hornby
Other Saxophone events in Marbella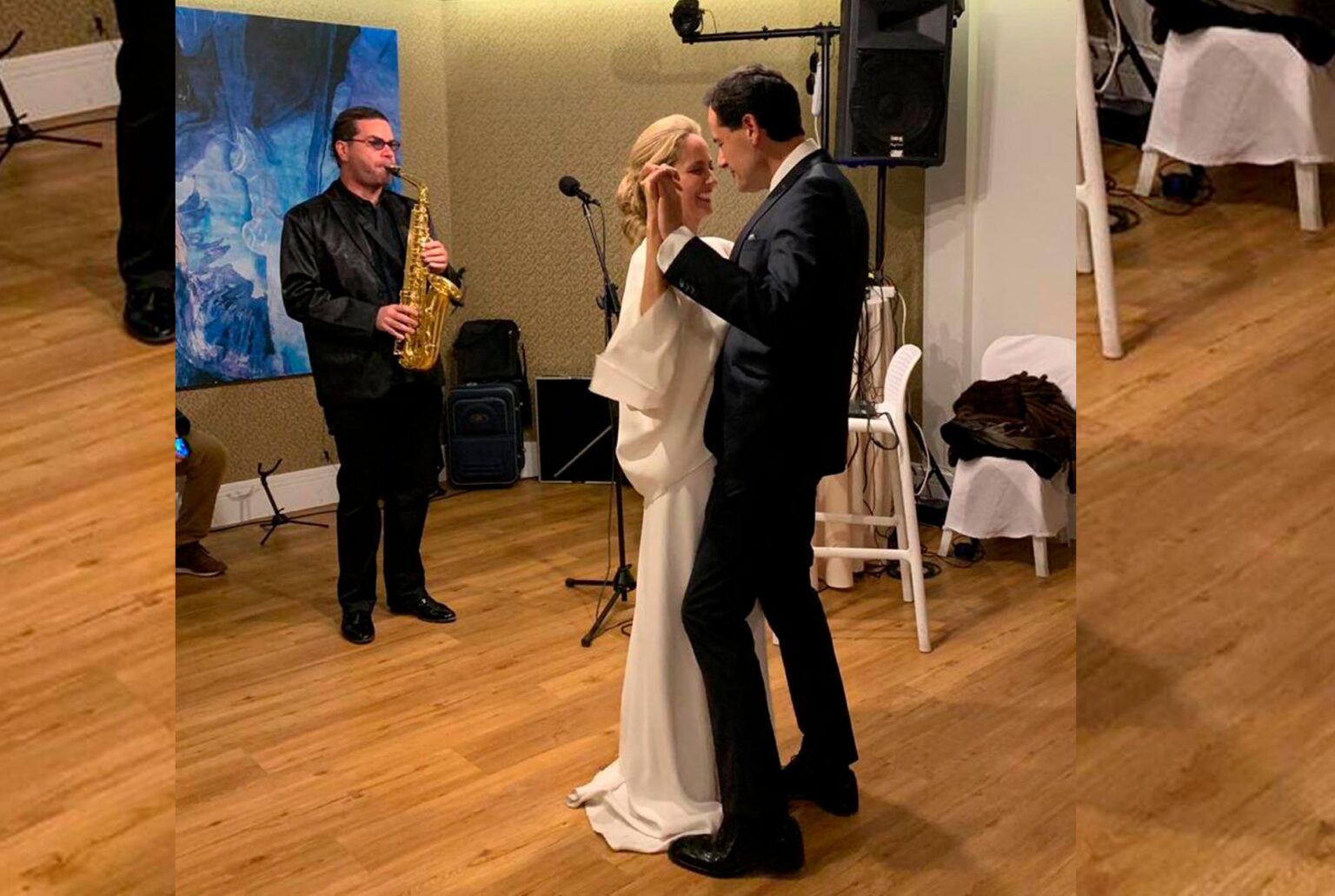 Saxophonist Player For Wedding – Create With Leonardo La Peruta Unforgettable Moments On The Most Important Day Of Your Lives, Your Wedding In Marbella, Málaga Or Else Where In Costa Del Sol.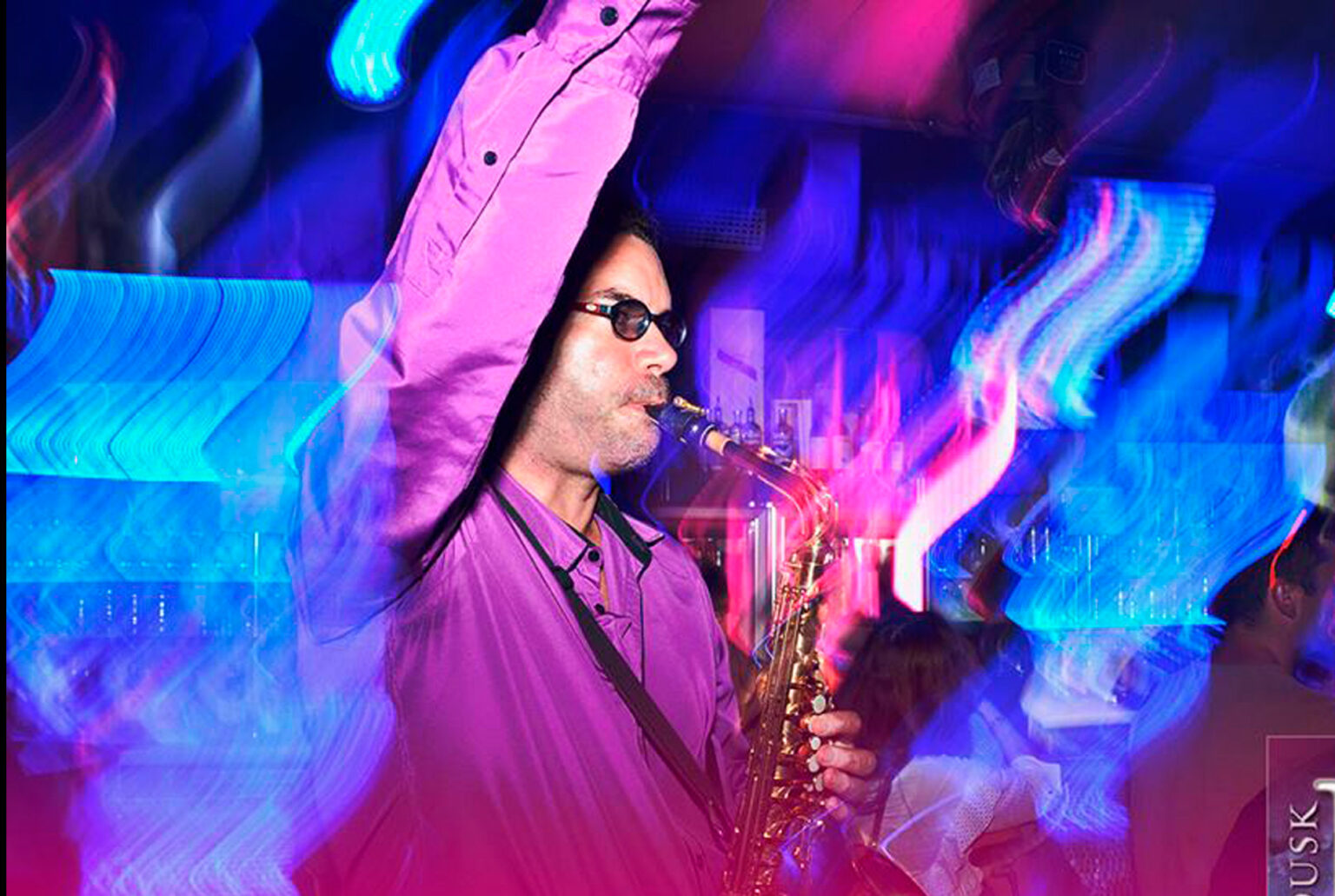 Restaurants & clubs
Leonardo La Peruta Saxophonist In Marbella, Málaga And Costa Del Sol – Club Houses, Restaurants, Beach Bars, Night Clubs, Chiringuitos offer to your client Jazz, Blues, House, Soul, Pop...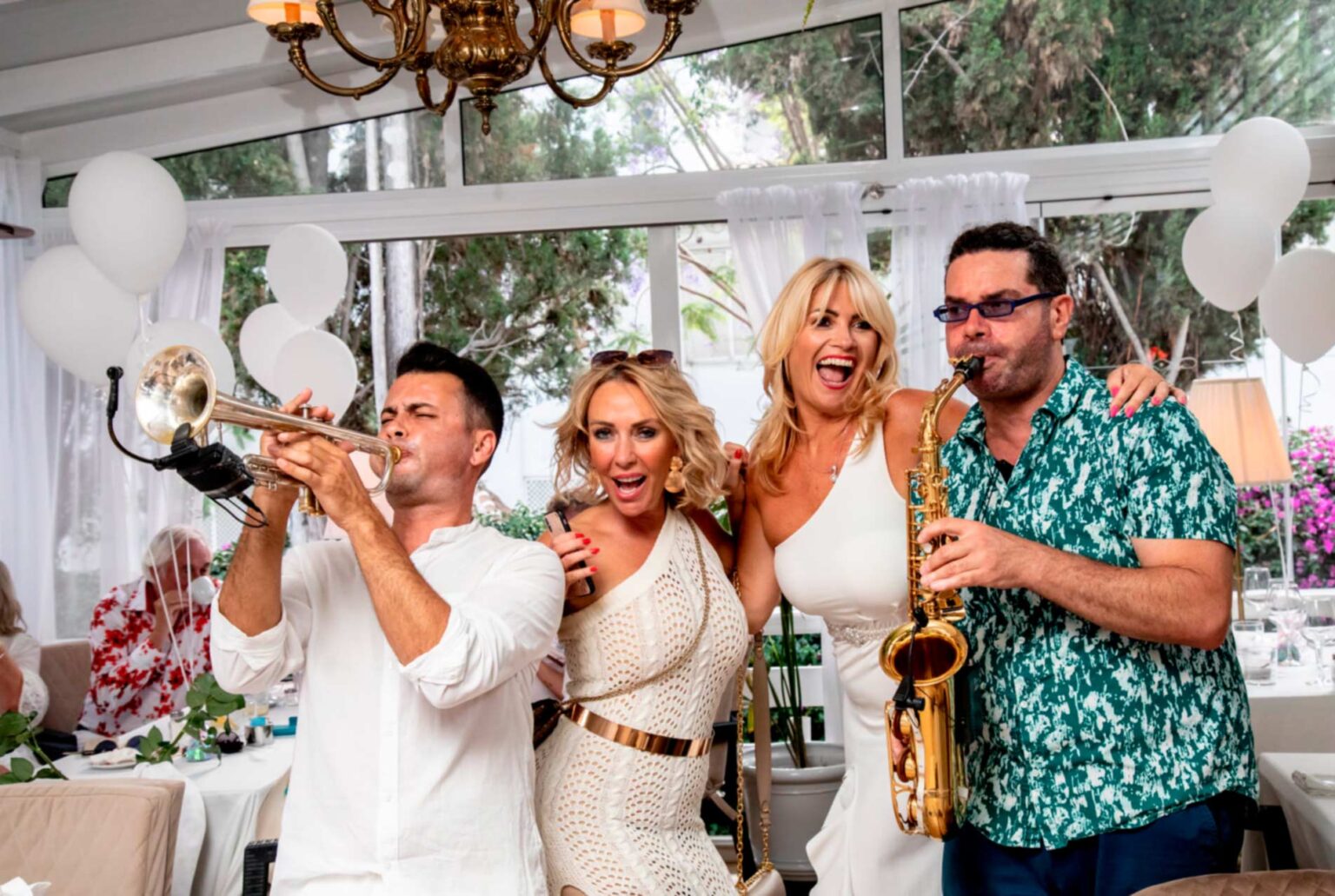 Saxophonists For Private Events Malaga - If You Are Going To Have A Private Party For Your Friends And Want To End The Event In The Best Way, Saxophonist Leonardo La Peruta Is The Ideal Musician...