Contrata a leo sax para eventos como:
Fiestas de saxo en la playa
Conciertos de safoxón por la tarde a pie de playa en marbella
pool parties en marbella
Sitios exclusivos donde podrás disfrutar de una fiesta pool.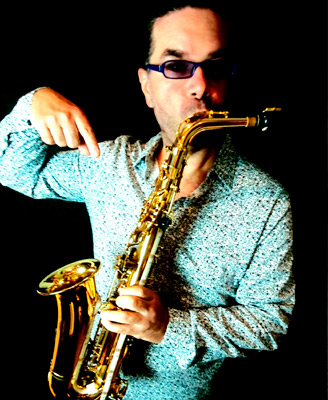 Clases de saxofón málaga
Aprende a tocar el saxofón con clases privadas con Leonardo La Peruta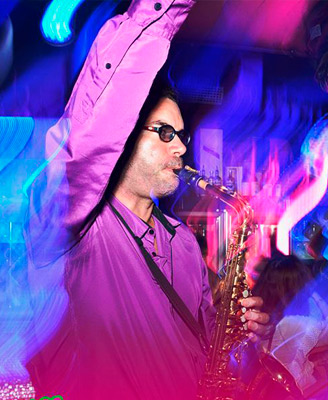 concierto Saxofón
Disfruta del mágico sonido del saxo
Leonardo La Peruta Sax Biografía
TrainingBorn in the early '70s in the province of Piacenza, who grew up in Caserta and study in the city of Avellino (Conservatorio), Siena, Bologna and Matera. Classical, jazz, and contemporary trained, he studied with Paolo Fresu, Gianluigi Trovesi, Pietro Tonolo, Steve Coleman, Ettore Fioravanti, Bruno Tomaso, Pietro Condorelli and Furio Di Castri with whom he learned the 4 saxophones, flute, clarinets, composition, arranging and improvisation.

Since 2002 he lives in the province of Malaga (Spain) where he published the album «The Emotional Touch», collaborates with the saxophonist Javier Denis in the «Jazz Connection» and play with the "New Orleans Jump Band".
Cultural projects
«The Brecker Project» is a project based on a personal review of eclectic, funky songs of the Brecker Brothers. Demo: www.myspace.com/thebreckerproject«The Emotional Touch» is a project released on CD in 2011 based on 10 original compositions and performed as a quartet with piano, bass, drums and alternating the 4 saxes more bass clarinet.The project is a crossover of styles of jazz, from the hard bop, to free jazz, from bossa nova to cool jazz. The CD was well received by critics (5 * according to the magazine All About Jazz). Reviews and interviews: radio interview on Radio Andalucia Informacion published on 11 / 12 / 2011, Reviews: www.allaboutjazz.com/php/news.php?id=84508 http://somethingelsereviews.com/2011/07/19/leonardo-la-peruta-quartet-the-emotional-touch-2011/